Swine in the Vine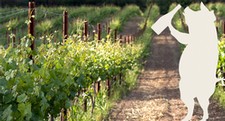 Swine in the Vine Pig Roast at the Beauregard Ranch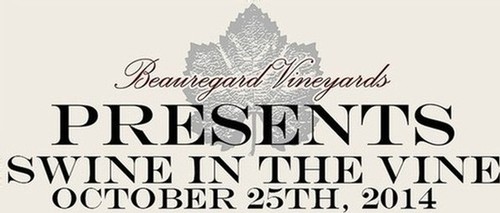 IMPORTANT UPDATE: LOCATION HAS MOVED
We were carefully watching the weather forecast all week and there is a strong chance of (much needed) rain on Saturday the 25th. Because of these circumstances we have decided to relocate our harvest end celebration to our old tasting room at the end of the Santa Cruz Wharf at the Vino Prima wine bar. We apologize for any inconvenience this may cause you. Please call us with any concerns or questions you may have at 831.425.7777 ext. 2.
We are excited to bring our wine club members back to our old stomping grounds. Without further ado Beauregard Vineyards would like to formally invite you to our exclusive Boar on the Wharf wine club member exclusive party.
Please take note of the following details for the event.

Arrival Time: 2PM
Address: 55 Municipal Wharf, Santa Cruz, CA 95060 (At the very end of the Santa Cruz Wharf)
You can walk, bike or drive your car onto the Santa Cruz Wharf. Pay for vehicle parking only at the Wharf gate when leaving.

If you have any questions please give us a call at 831.425.7777 ext 2 or email us at wineclub@beauregardvineyards.com
---
Join Beauregard Vineyards at the first ever wine club event at the Beauregard Ranch. Exclusive to our wine club members this is the first time we have opened up the gates to the orginal Estate vineyard. The Beauregard Ranch was first planted in the late 19th Century and then resurrected in 1949 when retired Sherrif's deupty Amos Beauregard (Ryan Beauregard's Great-Grandfather) purchased the property.
Enjoy a self guided tour along the Cabernet, Zinfandel, Pinot Noir, and Chardonnay with a glass of select choice library wines from the the winemaker's personal collection. Tabitha Stroup will be providing seasonal hors d'oeuvres and we will be feautring a musical performance by Al Frisby.
This gastronomic event's main attraction is the slow roasted, Bonny Doon Raised, Beauregard-grape fed, Berkshire pig. Prepared by Kyle Leach, master pig roaster, of former Beast BBQ. These pigs were organically raised in a local orchard in Bonny Doon feeding on grape pressings leftover from this years harvest. If you are still looking for more pork a limited number of pork shares will be available from the Bonny Doon pigs. Please email us for inquiries.