Wine Club
---
I discovered a love for making wine at a very young age. I grew up at the Beauregard Ranch (the original vineyard purchased by my great-grandfather in 1945 ) and played as a child among the vines. To this day, I can smell a wine in the cellar and know specifically where it came from on the home ranch.
Winemaking is a slow craft. It takes decades to truly develop as a winemaker. Over the years a few things became clear to me on what I need to focus on: my time working in the family vineyards and my place in the Santa Cruz Mountains. I can proudly say that the past few harvests have been 100% Santa Cruz Mountain sourced and more and more of my production has been focused on the Estate Vineyards and a select few partnerships that I cherish.
~ Ryan Beauregard, 4th generation Winemaker
Photogallery rendered here.
Wine Club Benefits

Exclusive access to small-production wines only available direct from the winery.

Ground to glass, everything is grown produced and bottled in The Santa Cruz Mountains.

15% discount on all Beauregard wines

Exclusive members-only offers and discounts throughout the year.

Complimentary tastings for up to 4 guests, members included, at our tasting room.

$15 flat rate shipping on all club orders and complimentary shipping on 6 or more bottles in the state of California

---

Come Sail Away on the
Chardonnay II


Wine Club Members can sail away with Beauregard Vineyards on the Chardonnay II, a 70 foot luxury sailing yacht, while enjoying wine, cheese, & vegetable platters along the Santa Cruz coastline. Enjoy the combination of elegance and speed, giving the Chardonnay II a unique quality that will make your cruise an unforgettable experience.

2020 Mediterranean
Wine Cruise

We are excited to announce our 2020 Wine Club cruise aboard the Oceania Cruises. Together, with Ryan and Rachel Beauregard, and our phenomenal wine club members, we will embark on an 8-day adventure through the Mediterranean from Rome to Barcelona.
---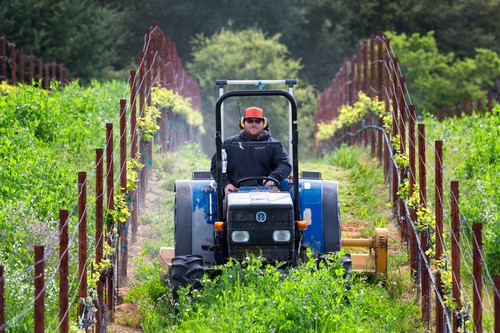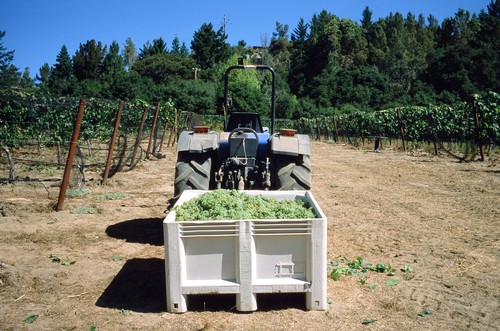 Club Policies
We ask that you join for a minimum of two shipments to avoid a $50 early cancellation fee.

Cancellations of memberships need to be submitted with a written notice 30 days prior to the next bi-monthly shipment.

All members must be at least 21 years of age or older.

Minimum of 2 bottles per club order to maintain good status as a club member. If no changes are made you will receive the standard pre-selected wines as usual.

Club benefits are subject to change.
Shipping Policies
Notifications regarding shipments are sent via email 2 weeks prior to the release of a club shipment.

Member accounts will be billed in the first week of the release month.

Members are responsible for notifying the winery of any changes to billing/shipping information no later than two weeks prior to any shipment. Any additional delivery fees will be incurred for any changes submitted after account billing.

Re-shipment of failed deliveries will incur additional shipping charges.

All wine shipments must be signed for by someone 21 years of age or older.

UPS tracking notifications will be emailed upon shipment of package.
---