Beauregard's Blog
November 2018
Get comfortable, because I have a lot to say in this letter. Perhaps this is more of an informative essay as it were. This is the most important wine club of the year.
Caught up in a rush:
First off, I would like to extend my apologies for the last letter not coming through. I wrote to you amidst the chaos of Pinot Noir harvest and after hours of preparation my letter became entrapped in an editing purgatory and I had to move on. If you missed it, please check it out on our website blog.
As I wanted to explain in the entrapped letter to you in September, I have made a conscious decision to tighten in what Beauregard Vineyards is to be known for in the future. Quite simply explained, I want Beauregard Vineyards to be known for making a very specific wine. By specific, I mean Ben Lomond Mountain, and more specifically our Estate fruit from Beauregard Ranch, Coast Grade, and Bald Mountain. This year, I purchased grapes from only two wines outside of our Estate because the wines are too remarkable to part ways from. I love all of the Santa Cruz Mountains, and I am forecasting that I will continue to make wines from outside of our estate in the future once an epiphany of a second brand name comes to me by way of a shooting star or bigfoot or something along those lines.
Purging:
In the past few weeks, I hope you have been privy to my library wine purge. Tying back into the paragraph above, I have been holding onto a large array of library wines. Most from the estate vineyards, but many that were favorites from my tenure working with other growers. When I am old and grey, I only want to reflect back on my family estate wines. I only want to tell those tales. So I have decided to purge some spectacular wines,this will allow me to turn my stockpile of these fine wines into cash and further my ability to invest into our own terroir. I will continue a weekly offering until the purge is complete. Stay tuned.
Giving thanks:
So here we are moving on to November, and the grand finale of a great year. This is my favorite time of year because of the vast gatherings and causes for celebration. Being the father of two amazing young girls has rekindled my appreciation for the holiday season which in my earlier adult years I had despised. Now in my midlife, I have come to find that this is a time of year to show appreciation for my friends, family, coworkers, customers, and community at large. I have come to find that my gratitude for the people in my life is my greatest personal treasure and therefore this time of year has become my favorite. The community that has arisen around Beauregard Vineyards is more amazing with each passing year and I am thankful that you are part of it.
Harvest 2018 report:
I could write you a novel about how perfect this vintage was, but I will try my best to keep this short. 2018 was textbook perfect for our vineyards with slow ripening caused by a cooler growing season. The yields were light but that leads to higher quality wines (in most cases). The last time we had harvests this late was 2010 which I remember vividly. The big difference between 2010 and 2018 is that we had no rain to speak of during the 2018 ripening season. The diurnal temperature shifts were quite extreme with the nights dipping into the high 40's and the days warming to an average 65. This slow ripening leads to more fruit development and better physiological ripening for the berries while preserving acidity. By better physiologically ripening, I mean that the skins of the berries are thicker, the seeds are darker, and the stems of the clusters become more lignified (brown rather than green). In my career, I can name a few perfect vintages; 2002, 2012, and 2018 come to mind. I am not going to boast the tonnage we brought across the scales, which is something that winemakers do amongst themselves kinda like a pissing contest, but I am going to boast that the quality of the vintage is remarkable and my team put in 110% effort to craft the best wines that can be made from our family estate. I have selected rare and unusual barrels from constructed in France which will hone these wine gems while they mature into wines I will be proud to put my family's name on.
Yesterday (October 26th), was one of the final picks of the season to come across the scales at my winery. The pick was Merlot from my good friend and collaborator John Bargetto. The Beauregards and the Bargettos have been in business relations since the days of prohibition, when Amos Beauregard arrested one of the Bargettos for transporting illegal wine across Soquel. I assume that relationship may have taken some time to heal. Post prohibition, Amos began selling Zinfandel grapes to the Bargettos. I value this relationship and I admire and respect the Bargetto family immensely and it tickles me that 5 generations later we are still involved in wine business with one another. The final grapes across the scale made way for smiling faces on the crush pad. As much as we all love the excitement of the harvest, we are ready now for some new excitement.
The last fruit on the vines still hanging is the Late Harvest Zinfandel which I will pick the day before Thanksgiving with hopes to make a condensed sweet wine with loads of acid and residual sugar.
The story of the stockbroker that struck it rich and her romance with Cabernet Sauvignon:
Years ago, I had the privilege of working with one Warner Strejan. Warner (like the brothers he would say) became a great friend to me during his time working from me as my direct to trade salesman servicing the San Francisco Bay Area restaurants and boutique bottle shops. Though Warner moved on to brighter pastures in the throes of the Manhattan wine sales market, we still keep in touch. There was a story that Warner would tell people that I was slow to adopt. When Warner would sell wine, he would use his story telling skills to tell the tale of the New York Stockbroker who managed a hedge fund and struck it rich. She was a native to Manhattan, but her love was always wine. Therefore, she put her sights on the Napa Valley and purchased a large estate and hired the best farmers in the business to plant a massive new vineyard and the best construction company to build the most elaborate winery with the largest caves in California. The tasting room features fresco paintings from an Italian artist that was employed for several years during the construction. There are travertine fountains and elaborate gardens with a view of Howell Mountain in the distance. She hires the best winemakers from UC Davis to craft the wines and the first release of her Cabernet Sauvignon is now $300 per bottle.
At this point, Warner would lean in towards the wine buyer and tilt his eye glasses down with a eye to eye intensity and ask the wine director how many times he has heard that same story. At that point there would always be that awkward silence that would last only seconds but would seem like minutes. The point that Warner would soon make is that wine is more about culture and long term commitment rather than to prove how much money somebody had and that the price tag that some of these wines displayed was not based upon the quality of the wine but more so on the perceived value of the wine because of the monetary investment into the facility. Warner would then explain that Beauregard Vineyards may not have the lavish showmanship of the Napa Valley but the wines stood as strong if not better in a blind tasting lineup as the glittery producers of the Napa Valley. Warner would then say that these glamor wineries from the Napa Valley lacked only one thing, and that was soul.
Warner and I parted ways about a year ago (dreadfully) when he moved to Oregon. We tried the long distance bromance for a few months but it proved impractical. Recently, I was reminded about his story as I decanted the 2016 Cabernet Sauvignon Beauregard Ranch (one of your club selections). To me the Beauregard Ranch Cabernet Sauvignon embodies everything that I have been trying to achieve in my career. Heart and soul, generational commitment, specific mountain terroir, skillful craftsmanship, community, and a story of the owners dirt covered hands striving to make the best wines in the world year after year after year, decade after decade.
Much ado about Chardonnay:
I have been outward in my affection for Chardonnay for twenty years now. I flew the Chardonnay flag amidst the shortsighted ABC (Anything But Chardonnay) crowd all the way until they floundered and (thankfully) faded away. I began my winemaking journey in 1998 when I was 23 years old. My novice mind at that time could not pinpoint what it was about Chardonnay grown in Bonny Doon that I loved so much. My middle aged hindsight now knows what the novice, pompous, and rather arrogant young Ryan loved about this wine. I loved terroir, which I knew nothing about at that time mostly because it was a foreign term seldomly used in the late 1990s. At Beauregard Ranch there is a familiarity of the land that is ingrained into my childhood memories. When I walk the fields nowadays I am swarmed with memories of my childhood including my grandparents and their friends. Chardonnay has a special tendency to show its reflection of origin like no other wine that I know of. So in the infancy of my appreciation for wine, I would try to compare the nuances to familiar foods or scents which is something that I never do now.
During the past half-decade we have experienced a major growth to our wine club which many many factors (and people) contribute to. Beauregard Ranch Chardonnay is only a two acre block of our family estate. The vines yield a very low quantity of fruit because of the sandy and poor quality soil. The 2018 vintage yielded only 4 harvesting bins which weighed a meager 1.8 tons. This yield is not expandable by much and for 2018's harvest I will only get 1,557 bottles (or thereabouts). 168 bottles gets reserved for my family's wine library leaving an estimated 1.2 bottles per club member. After we process this wine club I estimate that the 2017 vintage will only have 170 bottles (~14 cases) remaining. As a club member, this wine is $60/bottle and you get the 20% discount bringing it to $48.00. The remaining bottles will not be available on the tasting bar ever and will be reserved for club members.
In closing this long-winded letter to you, I want to reiterate how thankful I am for your patronage to my family's winery. As you are aware, we are a small producer from a small and virtually unknown area. I have no intentions to become a big winery because I prefer to craft soulful wines from small plots of esteemed land which are farmed by people that I care about. Your continued support of my wines helps allow the Beauregard Vineyards community to thrive on it's small scale supporting a handful of dedicated craftsmen and a very talented sales staff in the tasting room.
I wish you and your family a blissful end to a remarkable year. With a deep hearted thank you,

Ryan Beauregard, Winemaker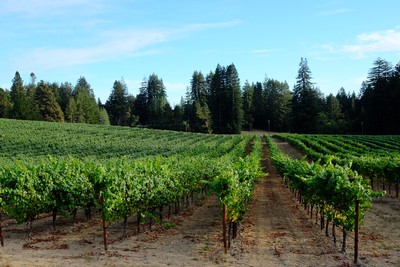 Coast Grade Vineyard September 2018
September 10, 2018
Dear Wine Club,
It is the evening before our first pick for the 2018 vintage and the final day of bottling for the year. By this time last year, I already had 150 harvesting bins of fruit across the scale. This growing year is much cooler and therefore is a slower ripening vintage. When the grapes have more 'hang time' we can generally count on an to elevated wine quality. This slower ripening is one of the main reasons that wines from the cool coastal mountain ranges are undoubtedly higher quality than the wines that come from hotter inland appellations. A cooler vintage like this one makes me inspired and thankful that I have a large investment in grapes pending for 2018. By the end of this week we will have three small picks completed. I expect that we will have a slow trickle of fruit this year rather than the explosion we experienced last year. But we shall see.
First Fruit of the Year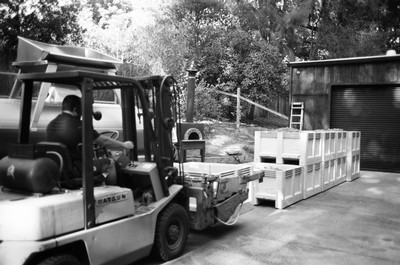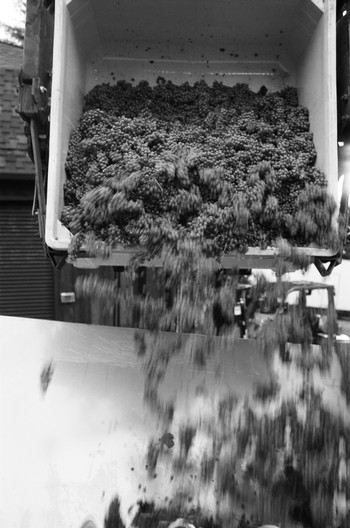 For the 2018 vintage, I will double my production of our Estate wines. Bald Mountain harvest will be my biggest yet and so will Coast Grade. I have a stronger feeling of purpose in my wine making this year. And I also believe that the story I want to tell in my wines is now just beginning. For me, I am not after the monetary pursuit in my craft. I want to tell a story. I want my story to be repeated. I want to share my passion of for my family's vines to a slightly larger audience.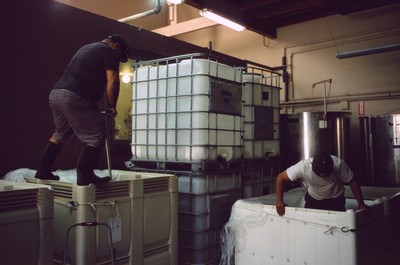 Carlos & Carlos Punch Downs
October 1st 2018 5:30am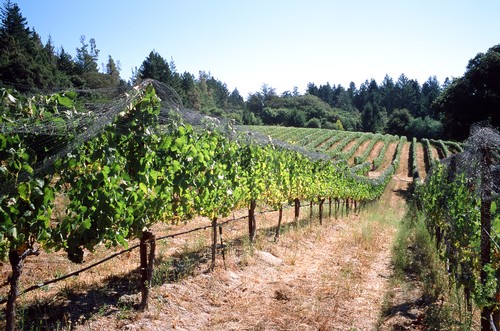 the Beauregard Ranch
Dear Wine Club,
Amidst writing to you I experienced an explosion of production work and therefore had to put finishing this letter to you on hold. But alas, I am back. I heart-fully enjoy writing these newsletters. In the last 10 days I have had a few mechanical breakdowns and some rather busy harvesting. This morning, I have 30 pickers coming to bald mountain as soon as the sun rises. We will harvest 8 picking bins of Chardonnay for our sparkling wine and then move the crew to Beauregard Ranch where we will pick Chardonnay and then Pinot Noir. The Chardonnay at Beauregard Ranch is significantly riper than Bald Mountain because of the elevation change from 800 feet to 1,800 feet. This will be the tenth harvest from our "new vines" at The Ranch. At this point, the vines are at peak maturity and will remain there for the next 20 years or so before productivity will begin to decline. I have been working with a new cooper (barrel builder) called Damy from Burgundy France and based upon the 2017 vintage (which you will be able to taste next spring). I am thrilled with the results of this barrel combined with this Chardonnay.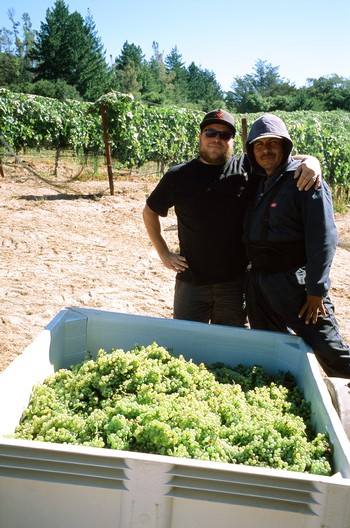 Well, at this point I better be off to pick up my first load of grapes of the day. It is going to be a long day but it is going to be a magical day.
I hope to be able to cheers you at the tasting room soon and I am planning to have an open house day in the production area soon so that you can come take in the smells of fermentation. Stay tuned.
Thank you so much for being part of the Beauregard Vineyards community, it is a privilege to make these wines for you and this is a true labor of love.
Blessings to you and your family!
Ryan Beauregard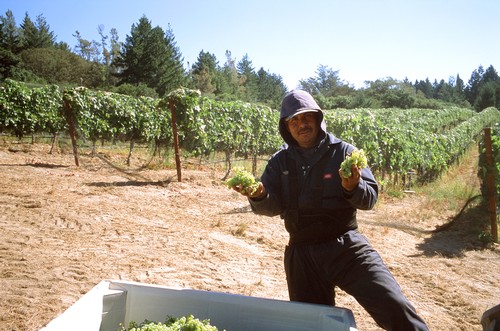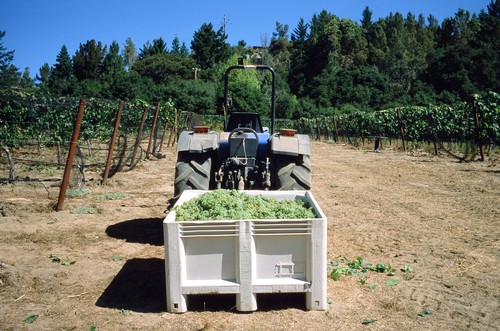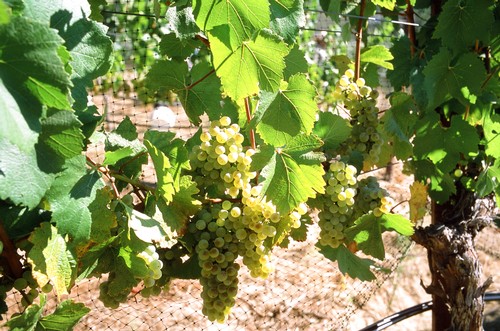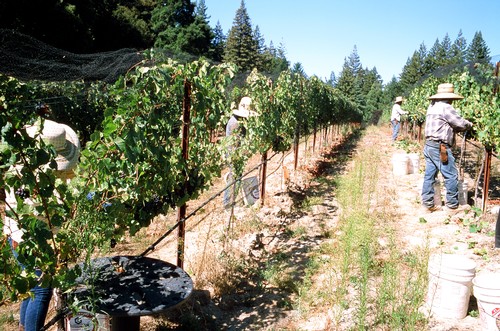 I have spent the last couple of days disgorging the final bottles of the 2013 Blanc de Blanc sparkling wines. This was the pioneer vintage of this wine. I chose to disgorge it over a few years to learn more about the extended lees aging and to wrap my palate around what is the proper duration of time to leave the sparkling wine on the yeast. What I found out is that more time is better. This round of disgorging has 3.5 years on the yeast and the bubbles have become more delicate and subtle. The yeast flavors are becoming more integrated and the age of the yeast has yielded more (dare I say) Champagne like characters.
It is amazing to think about how many different hands a bottle of wine must go through before it reaches the consumer. With sparkling wine that fact is 10 times more intense (as well as the cost). View the video above to get a view into our process at Beauregard Vineyards.
The bad news is that I have only 318 bottles of this to sell. I reserved the last bin of this wine to be disgorged at 10 years on the yeast but that is obviously way off in the future.
We will feature this wine in our tasting room this weekend. I invite you to pay us a visit this beautiful weekend and try this truly hand crafted wine before it is sold out for the next decade.
I estimate that this wine is age worthy for 25 years. Its peak drinkability is now through 2025.
That's all for now!
Cheers,
Ryan
I am writing to you from the 4th floor of an apartment in Venice Italy. It is 7am and the boats are bustling through the canals preparing for the day. The heat is coming on already and the humidity is fiercely strong. I have been here for a few days since we arrived here ending our 10 day cruise aboard the Riviera which left from Rome. Our group who joined us for the Beauregard Vineyards cruise appears to have had a blast, I know I did. We all saw countless historic sites along the way, each day disembarking on a new adventure into places I had never heard of. All in all the trip was amazing and I hope that you will consider joining us for the follow up cruise in the year 2020.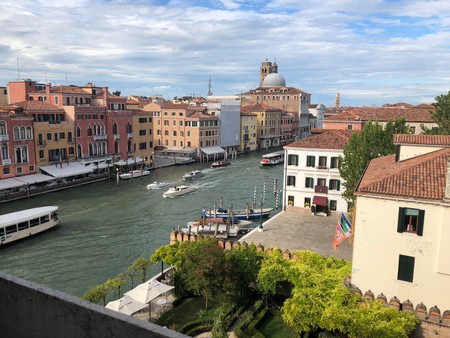 I have been studying the wines as we venture around Europe and have become even more excited about the purity of the wines here. The low levels of new oak are inspiring as it lets the wine's variety shine through rather than be overwhelmed by new oak which seems to be the norm for many California producers. It is also common place for native yeast to be used in the smaller wineries which I find reaffirming. The European winemakers also boast balance in their wines by way of lower alcohol and higher acidity, a recipe that I strongly agree with. Tomorrow we will leave to Paris for a few days before we head into the countryside to go to Champagne and Burgundy. Obviously sparkling wine, Chardonnay, and Pinot Noir are my biggest passions so I am ecstatic to be able to set foot in the motherland of these varietals and to be able to poke around inside vineyards and cellars.
Being able to close down production at my winery for one month was rather difficult. I had to double time it to get a lot of bottling done before we left, and I will have to do the same once we return which will lead all the way into harvest 2018 which I am excited for. Our winery is running at maximum legal capacity which is a meager 20,000 gallons or roughly 100,000 bottles. This is the time of the year where I put the finishing touches on the vintage before the wines go under cork for long term aging and/or consumption. There is a lot of action which includes many semi trucks of bottles coming in and several semi trucks of finished cased goods going out for storage. My least favorite thing to do in the winery is bottling because of its intense attention to detail and grueling repetition. Bottling however, is a craft of its own which many vintners hire out because of the complexities and expense involved with a bottling line. For me however, I could never trust someone to bottle for me as good as I could do it myself so I keep this nasty position as the bottler as my own though I thoroughly despise the process. Bottling is the only part of my job which I consider work, the rest is all passion.
End of an Era (?):
The July wine club offering is all about Zayante Vineyard.
Zayante Vineyard is one of my favorite sites in the Santa Cruz Mountains. Organic, own rooted, and dry farmed is a rarity in California and the potential of this vineyard is serious. I have been singing the Zayante song for two decades and I have made many many successful wines from this site.
The 2014 Syrah and the 2016 Chardonnay are in your wine club selection. These wines are extremely limited and will be 90% sold out after this wine club run. Both wines are spectacular.
Now for some bad news: Unfortunately the future of this vineyard relationship and our ability to make wine from it is still unknown because the vineyard has sold and its new management cannot commit the grapes to me. This is rather upsetting, but it is out of my control. The vineyard sold for a handsome price tag that I could not have ever considered. I am happy for the Noltons who planted and established Zayante Vineyard. I am happy that they are able to retire in style and comfort which they need and deserve. So after 20 great vintages, I suppose it is time to say goodbye to an old friend and wish success to the new operators, whomever they are.
"The single most important piece of information on a wine bottle is if it is Estate Grown/Bottled" - Jeffery Patterson, Mt Eden Vineyards.
These words were spoken to me at a meeting with one of the greatest living legends in California at a meeting and those words resonated with me deeply.
Estate Grown or Estate Bottled simply put means that the winery is the owner of its vines. In terms of terroir, this is important because it shows a long term commitment to the land and the ability to replicate terroir year after year, decade after decade, and generation after generation. In countless ways, this is a serious privilege. Especially in the Santa Cruz Real Estate market which is grossly expensive. With the parting of Zayante Vineyard this importance becomes even more obvious. Without estate vines, the vintner is essentially a terroir vagabond depending on relationships which can run aground for unforeseen and unpredictable reasons. And to this, I pay great gratitude for my family before me who has selflessly held on to some of the best grape growing land on the planet rather than sell it off for an unwieldy fortune.
In closing this letter, I want to thank you once again from my heart for your continued patronage to my family's business and to my personal passion. Because of this wine club, we are able to employ a community of people whom we value greatly. We are able to contribute monetarily to our community which is a treasure to us. We are able to keep a way of life continuing in our mountain community into the 8th decade. I feel blessed for the opportunity to be making wines for you.
From my family to yours,
Ryan Beauregard
Winemaker, 4th generation.
As we approach our 10th anniversary of planting Coast Grade Vineyard and establishing our winery and tasting room in Bonny Doon one thing has always remained consistent: my dedication to the land that I grew up on and the land that my family has been establishing for the past 75 years.

For the past 20 years I've been honing my skills as a winemaker and through all this time the Ben Lomond Mountain has been an easily overlooked corner of California. But with due diligence and improving the quality of my wines little by little it looks like we are really starting to make an impact in the "wine world".

It is my pleasure to announce one of our first big write up and scores from Robert Parker's Wine Advocate and our continued streak of excellent with Wine Enthusiast.

Thank you for your continued patronage and helping make this journey possible

Cheers,
Ryan Beauregard, Winemaker

94 Points Robert Parker's Wine Advocate

"The 2016 Chardonnay Bald Mountain Vineyard is superb, wafting from the glass with notes of green orchard fruits, honeycomb and frangipane. On the palate, it's medium to full-bodied, elegantly glossy and concentrated, with lovely depth and purity, a racy line of mouthwatering acidity and a long, lingering finish. Matured in French oak (25% New), this is a terrific Chardonnay from Ryan Beauregard."

2015 Pinot Noir Coast Grade Vineyard

94 Points Robert Parker's Wine Advocate

"Richer and more brooding than the Beauregard Ranch bottling, the terrific 2015 Pinot Noir Coast Grade Vineyard offers up lovely aromas of red cherries, wild berries, resinous spices and candied citrus peel. On the palate, it's medium to full-bodied, concentrated and lavishly textural, with rich but velvety tannins and mouthwatering acids. The finish is long and flavorful. It's already deliciously expressive, and I'd plan on following it for the better part of a decade."

---

Use promo code 94POINTS at checkout. We are offering shipping included on purchases of our 2016 Chardonnay Bald Mountain and 2015 Pinot Noir Coast Grade Vineyard through June 30th.

---

The Full Report from Robert Parker's Wine Advocate

94 Points
2015 Beauregard Vineyards • Pinot Noir Coast Grade Vineyard.

94 Points
2016 Beauregard Vineyards • Chardonnay Bald Mountain Vineyard.

94 Points
2016 Beauregard Vineyards • Chardonnay Bald Mountain Vineyard Oeuf en Béton

92 points
2015 Beauregard Vineyards • Pinot Noir Beauregard Ranch

91 Points
2016 Beauregard Vineyards • Chardonnay Beauregard Ranch


Sneak Preview from

Wine Enthusiast Magazine

93 2016 Bald Mountain Vineyard Chardonnay

93 2014 Beauregard Ranch Pinot Noir

92 2015 Coast Grade Vineyard Pinot Noir

92 2014 Coast Grade Vineyard Pinot Noir

92 2015 Beauregard Ranch Pinot Noir

92 2016 Beauregard Ranch Chardonnay

91 2014 Beauregard Ranch Cabernet Sauvignon

91 2014 Zayante Vineyard Merlot

91 Editors' Choice 2016 Oeuf en Beton Bald Mountain Vineyard Chardonnay
The Oeuf en Béton is a 17 hectoliter concrete egg tank for aging wine. Why the concrete egg tank? The egg shape in wine making goes back many thousands of years with origins in the Greek and Roman amphorae clay pots. The egg shape itself is an example of the Golden Ratio, "the perfect proportion", which can be found all throughout nature.

WATCH: The big boss of the Noblot (from Burgundy France) explaining why to use the egg.






Grilled Monterey Bay Squid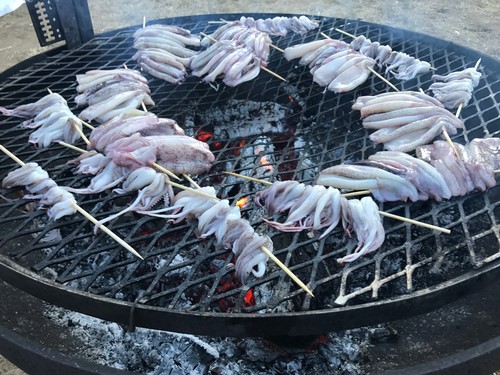 In August we hosted our Outstanding in the Vines dinner in Coast Grade Vineyard. Chef extraordinaire Daniel Gallegos of Empire Grade Purveyors prepared the menu with South America influences and local ingredients at their peak. The wine of the hour was our 2012 Pinot Noir Coast Grade Vineyard which we paired with grilled Monterey Bay squid. Coast Grade sits on the edge of the marine layer and there is always a hint of the ocean in the wine. The flavor combination of the open fire, the clean taste of the sea from the squid, and the earthy minerality of the wine all came together in a delightful unison.
Recipe Notes by Daniel Gallegos
Buy fresh Monterey Bay Squid preferably when the squid boats are out catching them along the coast for the best flavor and delicate texture.
Clean the squid (You can also buy them already cleaned).
Skewer the bodies from the tail side. On a separate skewer, string the legs and tentacles.
Add some salt, pepper and red pepper, and drench with olive oil. Let that sit for about a half an hour.
Have a fire started over a grill and let that cook until there are just coals at a medium heat. Make sure the grill is cleaned. Any previous cooking on this grill could influence the delicate flavors of the squid.
Place the squid on the grill for about 3 minutes. With a kitchen metal tong turn the squid over and let that cook for another 2-3 minutes until done. Try not to overcook the squid. Fresh squid is quite delicate-- a slightly under-cooked squid is better than rubbery squid.
To finish, combine olive oil, paprika, lemon juice and hot pepper into a bowl. Take the squid off of their skewers, mix them in the sauce in the bowl well, and serve.
July 2017
This newsletter marks the 13th year of me having a wine club which means this is my 78th letter. Do I feel old, heck yea! But I also feel very lucky. It is a great privilege to write this letter to you. The wine club that you are part of has become the backbone of my whole existence in this dynamic and intensive industry. I vividly remember writing the first letter to around 20 members that I wrote in my little wharf tasting room. Those were challenging yet wonderful times. I don't think it is any secret that without a wine club small wineries such as my own would not be able to exist. The wholesale model, even with the highest prices allowable, makes a winery minimal to zero profit. So I thank you from the bottom of my heart for your patronage!
The talk on the hill seems to always be about how the abundant rainfall affects the vines. Well, simply put there is a lot of water available for the plants to draw off of so the use of irrigation can be reduced. In some of the vineyards the vigor of the plant is a little too extreme and we will take to the vines with hedgers soon, to stop the apical growth of the plant so that the energy can be focused in on the growth of the fruit. Whether we have drought or abundant rainfall, we have the ability (with irrigation) to focus the fruit into supreme quality. The only time we hold tight with white knuckles is when the flowers are setting. We are past that, and it appears we have a healthy set.
I will be firing up the new bottling line and we will begin to bottle the 2014 Merlot Zayante Vineyard. This was a big harvest for Zayante and we have around 720 cases to do. I think with the new line the 3 of us can do this in 2 days. Then it is on to the best wine I have made to date, our 2014 Cabernet Sauvignon Beauregard Ranch. Both of these wines will be stacked up in the cellar and not released for a minimum of one year. It is a big investment on my part to purchase grapes and pay for all the production expenses: new French oak, bottles, corks, labels and bottling expenses and then plan to sit on the inventory for another year. I do this because this is the right way to do it. My sole goal is to make the best wine I can. I am at a point in my career where the most important thing is to make wines that will rival those of the old country (France). The wines I craft are intended to age for 20-30 years though they are wonderful now. Once the Bordeaux varieties are bottled, I will move on to Zinfandel and Syrah, and then start to prepare for August bottling of Chardonnay and Pinot Noir. My goal is to finish before we start to pick our grapes for sparkling wine. The window to complete this job is plentiful as of now, but when working with machinery we never know if we will have a break down that can cost us precious time. I have been doing lots of preventative maintenance on the equipment, and now it is time to let it all rip.
I have also been making preparations for the upcoming vintage. Our estate wine are all decided on and will continue the consistency that we have appreciated over the years. On the flip side, my tour with Regan Vineyards has come to an end and I will no longer be making the Orange Wine or the Pinot Gris. As much as I love working with the Bargetto family, I have decided that the terroir of Beauregard will become more focused on Bonny Doon. Additionally, the fate of Zayante Vineyard is up in the air. The vineyard and home site of my dear friends Greg and Kathleen is in escrow with a cash offer and they are rather certain the deal will close. As a result, the fruit that I have been buying for the past 18 years may or may not be available to me this year. I have made many wonderful wines from those old dry farmed vines and the working relationship with Zayante Vineyards has been wonderful. I wish the new owners (whoever they are) the most success. I have Zayante wines in barrel through 2017 so it will be roughly 5 years until I am sold out of this inventory.
So, my harvest plans this year have by circumstance pushed me towards a direction that I should be going (thank you fate). 2017 could very well be our first vintage using only estate fruit. This prospect excites me in all honestly. I always see Ben Lomond Mountain in the same light as Ridge, Mt. Eden, Hirsch, and Calera in the sense that they have pinpointed a terroir that they identify with and stick to it with dedication. I believe that these changes will elevate the quality of our product in the short term because I will be able to be more focused on being true to Ben Lomond Mountain.
By the next time I write you a letter, I will have fermentations rolling like crazy. Summer vacation will be over for my kids and the vintage of 2017 will be upon us. I am very excited for this vintage. I plan to continue to make very focused wines that identify their origin and my origin of Bonny Doon, California.
Once again, thank you for your patronage and allowing me to live the dream.
Ryan Beauregard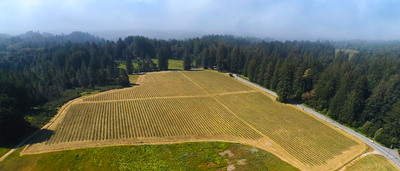 Happy May to you! It appears that the wet season is behind us finally (typed while holding my breath). These next few weeks are a bit of a white knuckled ride: depending on temperature, flowering in grapevines happens between 40 and 80 days past budbreak. The 40 day marker is well past, and I can see the development of the flowers happening more quickly due to the warmer temperatures in the past week. All we can do is wait and pray for no rain during flowering. The next 30 days will dictate the years ahead of us. The past two years, our vineyards were severely damaged by late season rains that happened during the short flowering window. When I say this dictates the years ahead of us, I am referring to the shortage of inventory in the winery caused by a reduced grape harvest. This affects everything from how many people will have jobs, to whether or not we can pay ourselves. Though it is in nature's hands ultimately, the vineyard crew pushes forward on the vine maintenance. The majority of investment each year in the vineyard happens before fruit set (post flowering). Even if the rain damages the crop, the vines must be maintained to prepare for the following year. When you own your vines, you tend them whether they bear fruit or not. One cannot simply throw in the towel on a vintage, because the vines need to be trained for next year. "Next year" is a common thing we say in the vineyards.

"The single most important statement on a wine label is Estate Grown" - Jeffery Patterson, Mount Eden Vineyards Saratoga.
This brings me to a little thought I have been wanting to write about for some time. The subject is 'Estate Grown' and what it means to have this on the label. The technical meaning, which is unofficially synonymous to 'Estate Bottled,' is that a wine must use grapes grown by the producer on their own land or in vineyards that the winery is in complete control of via a long-term lease, and they must be crushed and bottled at the winery. The short answer to why this is important is the producer's long term commitment to the land. In today's market, many wines are made by producers who purchase fruit and then in many cases have wine made for them at another facility. Often these wines are very high quality. Now before I go into this, I am completely aware that in my own case I am very lucky to have three generations of family before me establishing vines. That said, there is a certain level of romance that a winegrower will have with his/her vines that is simply non existent in foraging (constantly looking for fruit) brands. The foraging brands make and sell wine, the estate wineries sell captured terroir. In France, the term Vigneron is used to describe the person in charge of growing grapes to make high quality wine. In general, the Vigneron does not sell the grapes that he/she grows. A Vigneron is someone who cultivates a vineyard for wine making. The word connotes or emphasizes the critical role that vineyard placement and maintenance has in the production of high-quality wine.
Each year looks into the next for the Vigneron. In this case Jim Beauregard has 50 years of commitment to growing wine grapes in Bonny Doon. This long term commitment irrefutably contributes to quality. The Vigneron has learned many lessons from mistakes and knows the climate and soils of his particular point on the globe like the back of his hand. The lessons learned can only be taught to a long term apprentice which in most cases is a family member. The love for the land is uncompromising and unconditional, like a family member. The Vigneron belongs to his vineyard as much as the vineyard belongs to him. He does not grow a product, the Vigneron grows passion.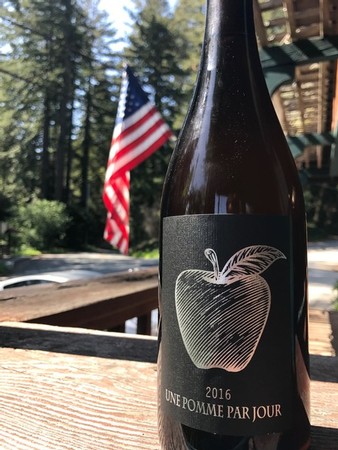 First of all, I call it Sparkling Apple Wine primarily because we are a winery and we have different handling standards for fruit than does a brewery which makes cider.
I am going to go backwards when describing this wine's evolution from tannic bitter apples, even though most times I describe things from the dirt to the glass:
​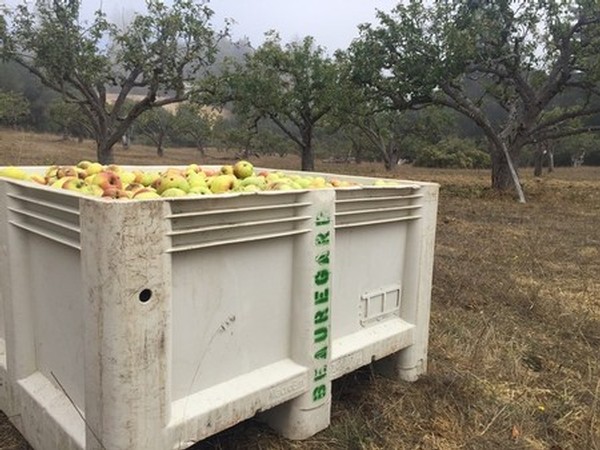 Before we put labels on this wine, it was bottled on March 21st and 22nd. There was a reason to this. Megan and I had this notion that we would make this Apple Wine in a style reminiscent of the old world style (shocker aye). We both agreed that old world style in terms of carbonation meant that we would bottle condition this wine. Bottle conditioning is when you add sugar and yeast in small measurements into a base cuvée. This is where we chose to have this be a cloudy wine, by design. Before the bottling, the wine was sterile filtered because of a small presence of Brettanomyces on the nose. Brett, as we call it in the winemaking world is a spoilage organism, which we came to find out is naturally presenton the skins of apples. It is not something you want to have in a winery, which pushed us to filter the wine. Before the wine went into tanks, it was aged in older Merlot barrels. This recommendation came from a wine buyer in Berkeley at Bay Grape (a must see wine shop). Now we are backing up into the good part.... I bought this small apple shredder from a company online and it arrived nicely. It was capable of macerating around 300 pounds of apples per hour. We (we used loosely) put 10,000 pounds through it over 5 days and let me tell you, it was the most tedious thing I have ever done in winemaking. Once the maceration was complete it went to the press. This part gets good: the apple sauce killed my press and off the press went to Santa Rosa for repairs amidst a busy harvest.
Now about the dirt: These apples were planted circa the great prohibition of alcohol (1920-1933). The apples were hand harvested byour grape picking crew. The intention of these apples from day one was to make brandy and cider (folklore has it). Thus, the variety of apples (Newtown Pippin) have been undesirable for others to purchase because of their tannic and sour nature which is more reminiscent of a grape. For more than 30 years, these apples sat untended and feral. Fast forward to 2015 when a young self-proclaimed "aspiring farmer" named Joe Hewwit (apple joe in my iPhone) appeared on the scene and restored the ancient trees over the course of a few years.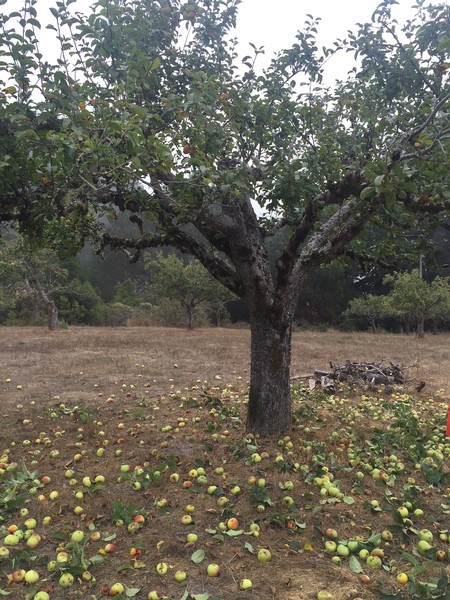 Because of the age of these trees, the gallons per ton are minimal. I suppose the drought may have contributed. Nevertheless, the yield was miserable. Now, luck is our favor (all of us reading this, and me writing this) to have the privilege to enjoy an old world style Sparkling Apple Wine from ancient trees that are nearly a century old. This may be the only vintage; I sure hope you love it like I do. It was a major pain in the ass to make. In light of all the hardships that went into making this wine and the lack of yield, this wine is selling for considerably less than it cost to make.
Cheers,
Ryan