April 22, 2017 | Ryan Beauregard
Un Pomme Par Jour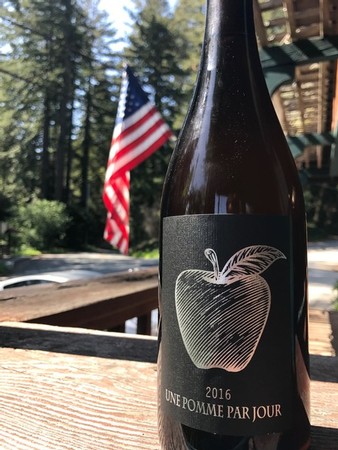 First of all, I call it Sparkling Apple Wine primarily because we are a winery and we have different handling standards for fruit than does a brewery which makes cider.
I am going to go backwards when describing this wine's evolution from tannic bitter apples, even though most times I describe things from the dirt to the glass:
​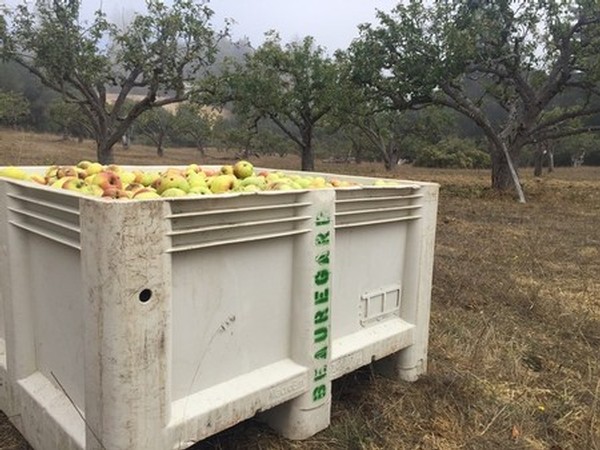 Before we put labels on this wine, it was bottled on March 21st and 22nd. There was a reason to this. Megan and I had this notion that we would make this Apple Wine in a style reminiscent of the old world style (shocker aye). We both agreed that old world style in terms of carbonation meant that we would bottle condition this wine. Bottle conditioning is when you add sugar and yeast in small measurements into a base cuvée. This is where we chose to have this be a cloudy wine, by design. Before the bottling, the wine was sterile filtered because of a small presence of Brettanomyces on the nose. Brett, as we call it in the winemaking world is a spoilage organism, which we came to find out is naturally presenton the skins of apples. It is not something you want to have in a winery, which pushed us to filter the wine. Before the wine went into tanks, it was aged in older Merlot barrels. This recommendation came from a wine buyer in Berkeley at Bay Grape (a must see wine shop). Now we are backing up into the good part.... I bought this small apple shredder from a company online and it arrived nicely. It was capable of macerating around 300 pounds of apples per hour. We (we used loosely) put 10,000 pounds through it over 5 days and let me tell you, it was the most tedious thing I have ever done in winemaking. Once the maceration was complete it went to the press. This part gets good: the apple sauce killed my press and off the press went to Santa Rosa for repairs amidst a busy harvest.
Now about the dirt: These apples were planted circa the great prohibition of alcohol (1920-1933). The apples were hand harvested byour grape picking crew. The intention of these apples from day one was to make brandy and cider (folklore has it). Thus, the variety of apples (Newtown Pippin) have been undesirable for others to purchase because of their tannic and sour nature which is more reminiscent of a grape. For more than 30 years, these apples sat untended and feral. Fast forward to 2015 when a young self-proclaimed "aspiring farmer" named Joe Hewwit (apple joe in my iPhone) appeared on the scene and restored the ancient trees over the course of a few years.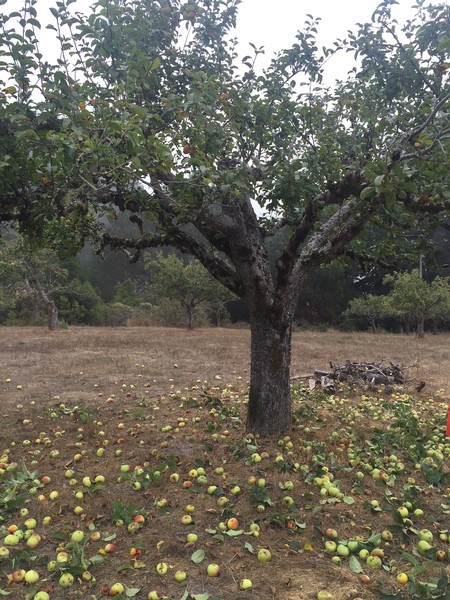 Because of the age of these trees, the gallons per ton are minimal. I suppose the drought may have contributed. Nevertheless, the yield was miserable. Now, luck is our favor (all of us reading this, and me writing this) to have the privilege to enjoy an old world style Sparkling Apple Wine from ancient trees that are nearly a century old. This may be the only vintage; I sure hope you love it like I do. It was a major pain in the ass to make. In light of all the hardships that went into making this wine and the lack of yield, this wine is selling for considerably less than it cost to make.
Cheers,
Ryan
Comments
Commenting has been turned off.