June 12, 2013 | Ercilia Medeiros
Sailing Away with Beauregard Wines
While the wonderful wines of Beauregard Vineyards go well with just about anything, they do seem to go particularly well with a sparkling ocean view. This past Monday, I had the opportunity to take part in a Beauregard Wine Club Sail aboard the stunning 70-foot Chardonnay II sailing yacht. This event (taking place monthly through October) brings together a diverse crowd of wine club members and their guests for an unforgettable sunset sail out of the Santa Cruz Harbor. The views are spectacular and they're accompanied by some equally delightful wine selections and appetizers.
We departed the yacht harbor at 6:30 pm - a boat full of happy faces looking forward to an evening of conversation and wine. Of course, we were all particularly interested in the cases of wine being loaded onto the magnificent Chardonnay II.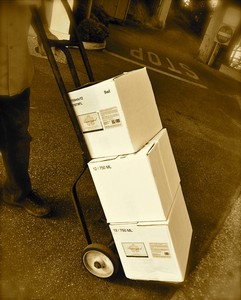 While the afternoon was overcast and cool, the waters on the Monterey Bay were remarkably calm. As we cruised along, we had the opportunity to enjoy the sights of Santa Cruz landmarks and wildlife. We caught glimpses of sea otters, sea lions, pelicans, harbor seals and even some porpoises as we cruised along. The Chardonnay II took a leisurely route to the Santa Cruz Wharf before turning around. Along the way, we admired the postcard-perfect views of Seabright Beach, the iconic Santa Cruz Boardwalk, Main Beach and West Cliff. Overall, the views were nothing short of magical.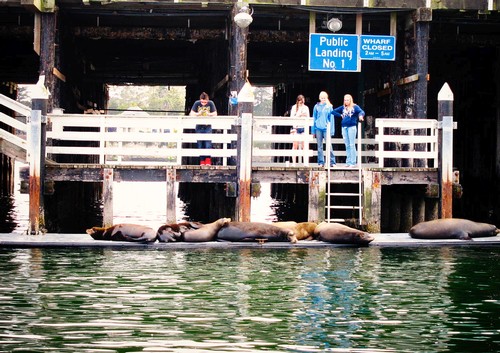 As to the highlight of the sail, Beauregard's wines did not disappoint. On the list for the evening were:
· 2009 Chardonnay Bald Mountain - Bright green apple highlights with floral notes on the nose give way to pineapple, cream & honeydew. A finish of lingering oak, cinnamon, crisp and clean. The grapes hail from the Bald Mountain vineyard. Planted in 1900, this vineyard boasts rare sandy soils, imparting a striking minerality to the wines.
· 2012 Saignee of Pinot Noir - This vibrant salmon-colored wine is the perfect pick for warm summer evenings. The saline essence on the palate of the wine imparted from the coastal fog as well as the redwood duff on the nose, make it an incredibly site expressive wine. The wine offers aromas of strawberry, raspberry, minerals and floral tones. Flavors of watermelon, honey and stone fruits are the highlights.
· 2010 Syrah Nelson - This robust wine offers a sophisticated palette with hints of peppercorn, anise and oak. This is an intensely rich and aromatic wine.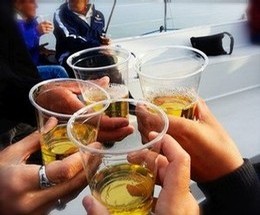 As we sipped our spectacular wines (accompanied by cheese, bread and other appetizers), the conversation flowed, new friends were made and connections were discovered. It truly is a small world...and wine always seems to make it even more intimate. The soft sounds of music and laughter floated on the ocean breeze as we watched the sun go down and nestled back into the harbor.
Comments
Commenting has been turned off.