March 7, 2014 | Heather Hazen
Recipes from our Private Pick Up Party Chef - Miss Tabitha Stroup
Pork Shoulder served with Corn Crunch
Brine pork in equal parts salt, brown sugar and water
3 Tbs Ginger
3 Tbs Nutmeg
Brine over night
Place pork fat cap side up in a big roasting pan with rack
Bake 30 min at 300 degrees
Pull out and massage 1 Jar Friend In Cheeses Jam Company's FIG N FENNEL Jam
Squeeze the of juice 2 oranges over pork
Covered in foil and place back in oven at 300 degrees for 3 hours
Pull out and drizzle 3 cups of balsamic that has been reduced by a third
Place back in oven for approximately 1 to 2 more hours until pork falls apart
When finished pull apart and may reheat in crock pot for serving.
Place on Corn Crisp and top with sour cream mixed with a touch of brown sugar and enjoy!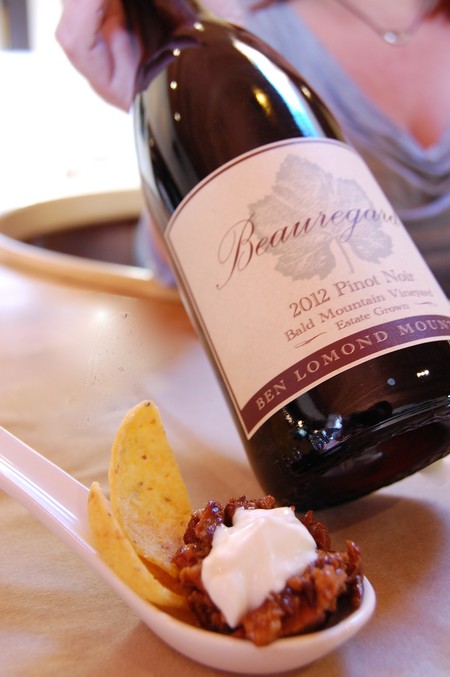 Melon Soup with lemon balm and spicy goat yogurt
Serves 8
Pick the best 5 melons at local farmers market -You choose they all are heaven
Cantaloupe
Crenshaw
Honeydew
Watermelon, etc...
Skin and cube 4 melons in a nice clean big bowl
The remaining ball up with melon baller and freeze, trust me
1 handful of fresh mint from farmers market, garden or your neighbor
Chop add to melon
Big pinch of sea salt (no iodized, stick to sea salt or Kosher)
1/3 cup local honey any flavor in bowl, let your taste guide you
A sprig of fresh thyme in the bowl
A few leaves of lemon balm in the bowl
Let set in fridge over night - Flavors get cozy
Next day
Add one quart of french style goat yogurt (Trader Joes) to the soup
Get your stick blender and whizzz away until smooth and consistent
Taste: Add more honey if not sweet enough or lemon juice if too sweet... let your senses guide you
Soup is done- Place in refrigerator
For the Crema
One pint of sour cream
3 Tbs sugar
Zest juice of 2 lemon
1 Tbs chili powder any kind you choose
Mix up and put aside
Shallow bowl add soup
Pull balls out of freezer add odd number - visually more appealing
Add a dollop or drizzle of spicy crema
Voila...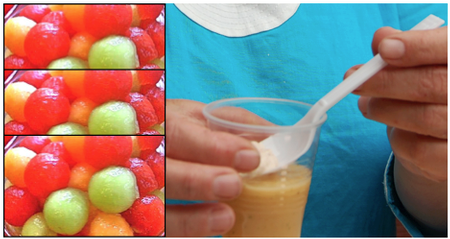 Gazpacho
One bottle of spicy V8
Four seeded diced heirloom tomatoes
One diced and seeded cucumber
One chopped green onion
One diced white onion
Two diced avocado
Zest and juice of two lemons
Pinch of chili flake
Pinch of smoked salt
Pinch white pepper
Pinch of coriander
Chop one cilantro
A good shake of Tapitio
Mix together
Taste and make adjustments if needed
Let set over night so the flavors meld
Serve chilled perhaps with a few chili lime grilled spot prawns, a dollop of sour cream and some blue corn chips
Healthy cool seasonal heaven in a bowl!!
Thank you Tabitha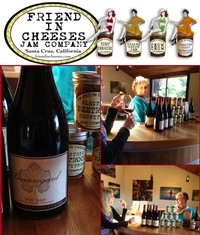 Comments
Commenting has been turned off.