August 6, 2013 | Heather Hazen
In The Vineyard with Jim Beauregard - A Beauregard Ranch Exclusive

Jim Beauregard and I walk up the dusty hillside of the Beauregard Ranch, first passing the lush lower rows of Pinot Noir. Jim tells me that this block is the Pommard Clone, which he planted in 2008 to replace Chardonnay vines. "Why", I ask. "Because I enjoy the Pommard Clone. It's big, lush and full of black fruit and there is a high demand in the Santa Cruz mountains for Pinot Noir", Jim replies with his kind smile. The Pinot Noir grapes are the only clusters currently in véraison, which is the stage when the fruit begins to ripen and the grapes change color.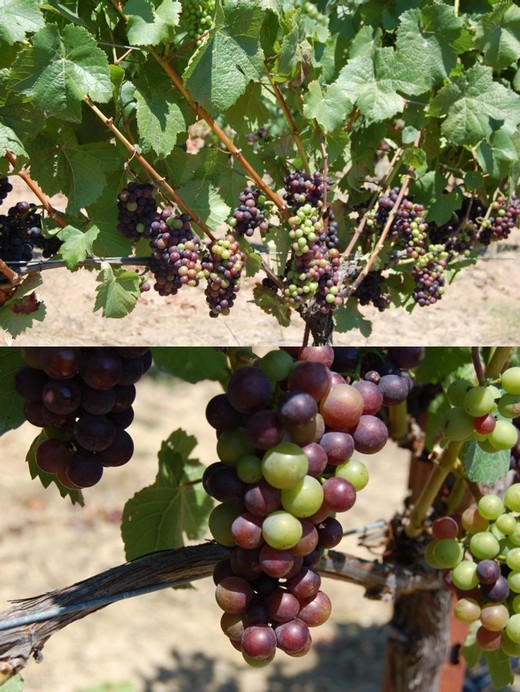 Jim remembers summers as a young boy playing among the vines at the Beauregard Ranch. He recalls when the family horse, Molly, was relieved of her plowing duties by the Ranch's first vineyard tractor; Jim thought it was so much fun to drive the tractor through the vineyard that this became his summer job. This memory brings forth the question of if he always knew he would be the viticulturist for the Beauregard Ranch, tending to the vines? He replies that this is not his job, but rather a hobby that he keeps because he enjoys it. He also adds, "I like all the stuff that I do." His primary occupations being the family grocery store, Shopper's Corner, and the Chardonnay II.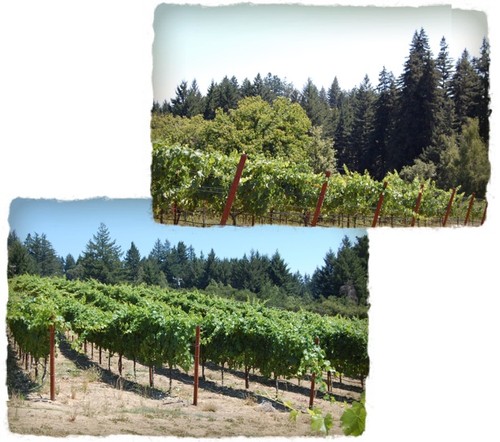 Moving up the vineyard hillside, Jim and I pass Zinfandel and Cabernet Sauvignon. Jim comments on the original Beauregard Ranch Zinfandel vines being the first Zinfandel grapes planted in the Santa Cruz Mountains. "These vines are the Primitivo Clone", which he thinks has more developed characteristics, "and the Cabernet vines are Dijon Clones."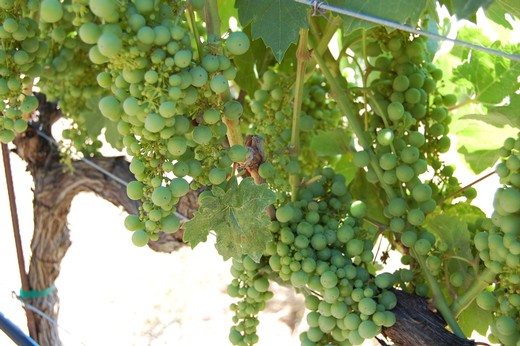 Jim has successfully replanted the Beauregard Ranch three times and has installed three-hundred acres of vineyards in the Santa Cruz Mountains. At home Jim enjoys Beauregard wines regularly but his choice selection depends on what he is eating: "Lamb with Pinot Noir, and Cabernet or Zinfandel with steak."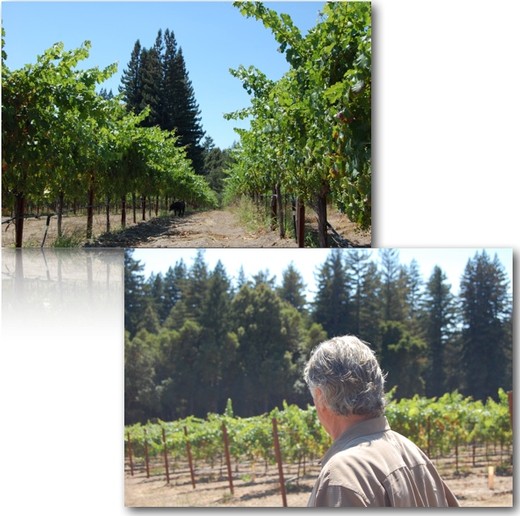 Jim believes 2013 is an exciting year for the Beauregard Ranch and the Santa Cruz Mountains. It has been a great growing season and he expects the harvest to begin seven to ten days early this year. The past fours years have been abnormal growing seasons. Cold and foggy summers resulted in low yields from those harvests. Jim notes that 2010 was the coldest year in the Santa Cruz Mountains since 1956.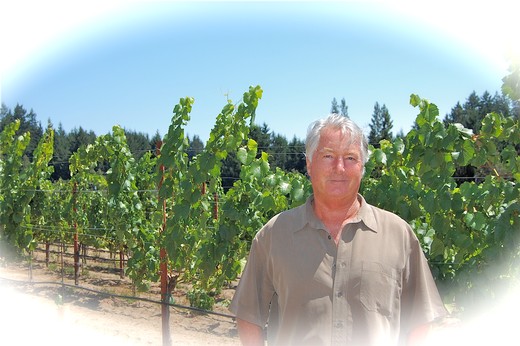 Because of the cold weather and the low yields, Jim and Ryan decided to use the Chardonnay and Pinot Noir from Bald Mountain Vineyard to make Beauregard Vineyards' first sparkling wine, set to release in 2014. Jim had experience producing sparkling wines in the 80's for private labels. With this, he believes Beauregard Vineyards' first sparkling wine is, "delicious, have you tried it yet?"
Comments
Commenting has been turned off.