October 22, 2013 | Heather Hazen
From Vine to Wine: A Celebration of Our Newest Estate Vineyard
Beauregard Vineyards planted our newest estate vineyard in 2008 just as we moved our entire operation into Bonny Doon. Since that time visitors and the community alike have watched the vines grow into beautiful rows of four Pinot Noir clones. 2012 was the first harvest from these vines and the four clones and final blend of Pinot Noir were released on October 12th and 13th.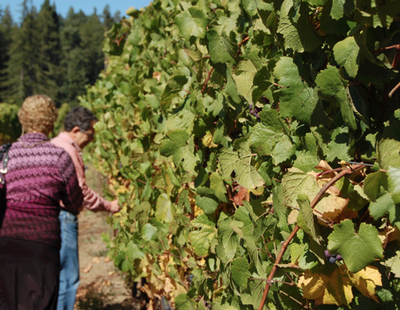 Planted in 2008, Coast Grade Vineyard is named after the original road that led Bonny Dooners to the coast road (now HWY 1) in the late 1800's. The road was later to be called 'the road to Bonny Doon', the name then morphed into Bonny Doon Road. The vineyard is located on the corner of Bonny Doon and Smith Grade road. The terroir of Coast Grade Vineyard is unparalleled by any grape growing site in the world. The vineyard sits at the fog line, roughly three miles from the Pacific Ocean. The extended growing season leads to berries with greater intensity and allows for more terroir to be absorbed into the grapes prior to harvest.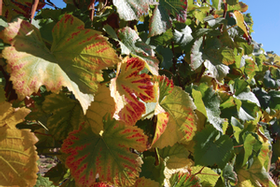 It was a gorgeous weekend in Bonny Doon, with vineyard temperatures in the 70s. The leaves had just started to turn from green to yellow on the vines. Guests arrived and joined us in Redwood Grove to sample our Saignée of Pinot Noir from Coast Grade with a Spicy Spanish Style Chorizo salami from el Sachechiro while waiting for the shuttle to come for a short drive to experience Beauregard's first ever vineyard walking tour.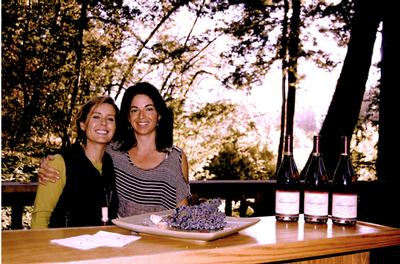 At the meeting of the four corners of Coast Grade Vineyard, guests began with the 115 clone, which has a rather floral and acidic structure; next they tasted the 667, which tends to express more earthy tones; this was followed by 828, which the majority of people found to have the strongest bouquet; last was the Pommard clone, which has the deepest, boldest flavors and darker fruit notes than the three numbered clones. As they tasted each clone, guests could walk the blocks and sample the fruit from the vines.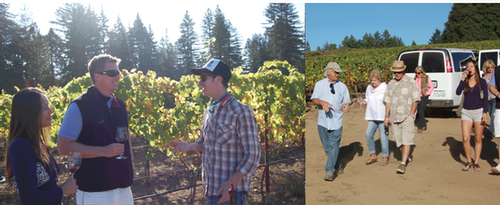 After sampling all four clones of Pinot Noir out in the vineyard, we returned to the tasting room to end with a sample of the Coast Grade Pinot Noir clone blend, paired with a peach & bourbon salami and Chevre pairing.
The event was the first of its kind here at Beauregard Vineyards and it was such a success. Everyone had a great time out in the vineyard. It was fascinating to taste how the different clones influenced the wine. Please come by Saturday or Sunday over the next month and sample the 5 Pinot Noir wines from Coast Grade on a special limited tasting flight. We hope to see you soon!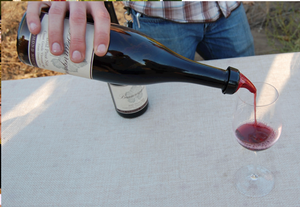 Comments
Commenting has been turned off.