June 24, 2013 | Jake Young
Beat the Heat and Satisfy Your Senses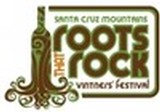 For the 24th annual Vintner's Festival the Santa Cruz Mountains Winegrowers Association held the first ever Roots that Rock Santa Cruz Street Faire, which was a huge success June 2nd along Pacific Avenue. There was some amazing artwork, jewelry, craftwork, food and of course some fantastic wines made right here in the Santa Cruz Mountains. While people enjoyed all four of the wines we were pouring, our 2012 Sauvignon Blanc seemed to be a crowd favorite. The grapes for this wine came from the Margarita Vineyard, the southernmost vineyard in Paso Robles. Though the climate is a bit hotter than here in Santa Cruz, the vineyard receives similar marine influences due to its 14-mile proximity to the coast and an elevation of around 1,100 feet. One of my favorite things about this vineyard is that it is situated on an ancient oyster bed, and there are thousands of fossilized oyster shells scattered about the vineyard.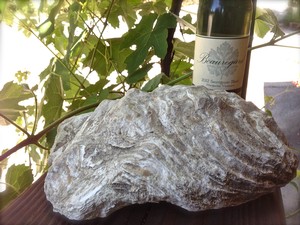 This lends a unique terroir to the wine made from the grapes grown there. Our Sauvignon Blanc was the first of our 2012 summer aromatic wines to be released. Joining this wonderful crisp, clean wine are a consortium of white, orange and rosé wines that are perfect for a hot summer day, sitting on the porch, lounging by the pool, or hanging out by the grill. Here's the list of our summer aromatic lineup:
2012 Sauvignon Blanc
2012 Pinot Gris
2012 Pinot Gris 'Orange Wine'
2012 Riesling
2012 Saignée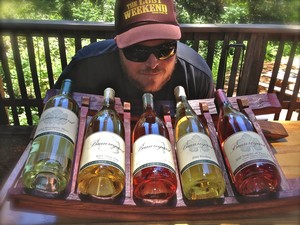 The human tongue is limited to the primary taste receptors—picking up on acidity, saltiness, sweetness, and umami (or savoriness)—so it is through our olfactory receptors (our sense of smell) that the full expression of a wine is tasted. While red wines tend to strive for depth, white wines tend to aim for complexity of aromas. When grapes ferment, yeast consumes the natural sugars found in the grapes; the byproduct of this reaction is carbon dioxide, alcohol, and (potentially) over 200 aromatic esters. An ester is essentially a specific aromatic aroma. When we say that a wine has the scent of a rose, it is because both possess an identical chemical compound, or ester. When we taste a wine we smell the aromas created during the fermentation combined with the taste and tactile elements specific to that grape variety. I love to pair wines with the seasons: heavy red wine or complex Chardonnay during cold winter days, and light, aromatic whites during the summer months. Besides pairing wine with weather, it's always fun to pair wine with an activity and a meal. Here are some suggestions for food pairings with our summer aromatic flight: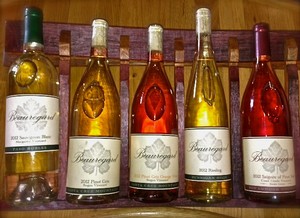 2012 Sauvignon Blanc paired with Fresh Fish and Grilled Summer Vegetables
2012 Pinot Gris paired with Sushi
2012 Pinot Gris 'Orange Wine' paired with Korean Barbecue
2012 Riesling paired with Caribbean Spiced Ribs **recipe below
2012 Saignée paired with Asian Chicken Salad
**Recipe for Caribbean Spiced Ribs
2 Tbs brown sugar
2 tsp fresh ginger root, grated
1/4 tsp cayenne pepper
1/4 tsp ground clove
1 tsp paprika
1 tsp dried oregano
2 tsp black pepper
1 tsp salt
2 limes, zested and juiced
1 cup orange juice
1 rack pork spareribs, cut in half
1. Preheat oven to 350 degrees F (175 degrees C).
2. Mix together the brown sugar, ginger, cayenne, clove, cinnamon, paprika, oregano, pepper, salt, and lime zest; set aside. Squeeze the limes, and add the juice to the orange juice. Rub the ribs well with the spice mixture. Place into a glass baking dish, and pour in the juice.
3. Cover the dish, and bake in preheated oven for 90 minutes. Uncover, then continue cooking until nicely colored, 20 to 30 minutes more. Brush the ribs with the pan juices a few times while they are cooking.
Enjoy!
Comments
Commenting has been turned off.