2021 Chardonnay 4 Pack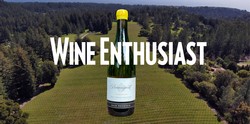 4 BOTTLES
When I released this wine, I made a claim that this was my favorite wine that I have made to date in my 23 years of being a winemaker.
Receiving validation from Wine Enthusiast's Matt Kettmann is a great feeling.
The only downfall I can say about this wine is it is limited as we start to recharge inventory from the CZU fire.
As a celebration for the news, I am offering this wine on special as a 4 pack. Retail price for one bottle is $65.00, four packs on special for $200.00.
I expect this wine to sell out one way or another very quickly.
Cheers and thank you so much for supporting our family's generations of passion in the wine industry.
Thanks!
Ryan
Product Reviews