FUTURES: 2019 Zinfandel // 6 bottles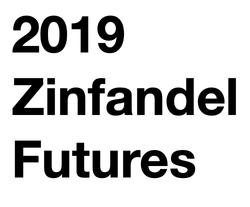 Bottles will retail for $45. Futures offering at 50% off a six pack @ $135. Available for pick up and shipping this upcoming winter.
Harvest began when the grape clusters had around 20% raisins. Fermentation and maceration lasted for 21 days before pressing large 132 gallon french oak puncheons. I selected these puncheons from some of the most historic and expensive barrel builders on the planet. I use Puncheons on Zinfandel rather than regular barrels for preservation of freshness. Because of the thicker wooden barrel staves, there is less evaporation (micro-oxygenation) which leaves the wine less concentrated which is a good match I have found over the last decade for this particular wine.
Product Reviews