FUTURES: 2019 Cabernet Sauvignon // 6 bottles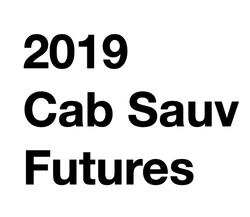 Bottles will retail for $75. Futures offering at 50% off a six pack @ $225. Available for pick up and shipping this upcoming winter.
2019 was textbook perfect for our vineyards with slow ripening caused by a cooler growing season. Quality Cabernet Sauvignon is a major commitment. It is attractive because the wine encapsulates the vintage for an extended period of time because of its incredible aging potential.This vintage is remarkable and my team put in 110% effort to craft the best wines that can be made from our family estate. I have selected rare and unusual barrels constructed in France which will hone these wine gems while they mature into wines I will be proud to put my family's name on.
Product Reviews