Beauregard Ranch Tour & Dinner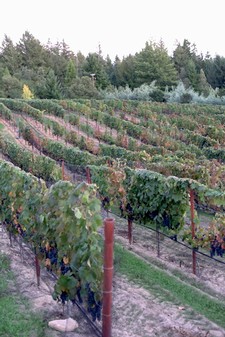 Event starts at 4PM (about 3 hours long for dinner and tour) on August 5th at the Beauregard Ranch in Bonny Doon. Details will be emailed to you with an address and parking instructions.
We are excited to invite our members to the original family vineyard and to where it all started. Tour the vineyard with winemaker Ryan Beauregard as he shares the story about how his great grandfather came to purchase a vineyard that dates back to the turn of the 20th century.
Ryan Beauregard will hand select some of his favorite wines to pair with the seasonal bounty of summer prepared by Daniel Gallegos of Empire Grade Purveyors.