Bacchus' Birch Bark Blend

Bacchus is the winery dog at Beauregard Vineyards. He has brought joy to so many visitors over the years and is a well loved German Shepherd. Many families cannot afford to care for their pets in an emergency, and to reflect the love Bacchus has shared with us, we have chosen to make a wine to help our four legged friends in need.
BirchBark Foundation is the first of its kind in the Central Coast region. While there are wonderful animal aid groups in both Monterey and Santa Cruz, there are no other organizations that are singularly dedicated to saving the lives of the pets that are already in loving homes, but whose families cannot pay for all or part of the care they need to survive a life-threatening injury or condition. Our goal is to keep pets with their families, it's the least we can do for the unconditional love and companionship they give us so freely.
100% of the proceeds of this wine will be donated to the BirchBark Foundation.
Wine will be available to be picked up starting October 29th. Meet volunteers from the BirkBark Foundation October 29th & 30th 12PM - 3PM.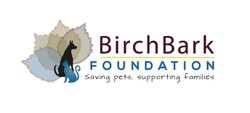 Wine Profile
Tasting Notes
The nose it intense and fruit forward without being over ripe. Notes of olallieberry pie, wild raspberries and dried berries dominate with secondary notes of rose petal candy, wet forest, and spices lingering in the background. The wine is medium plus in body with more tension on the palate than the nose would make you think. The palate shows more freshness and more acidity with flavors of fresh picked wild berries, crushed pomegranates, wet flowers, vanilla extract and well integrated oak spices. This is a wine to drink now and over the next few years (2016-2018) for best results. Temperature of wine service is key here, ideally serve just above wine cellar temp (60-65F)
Production Notes
Sangiovese Blend
Product Reviews
bachus birchbark blend
(Nov 12, 2016 at 10:15 AM)
This is a nice red with berry tones and smooth on the palate very nice